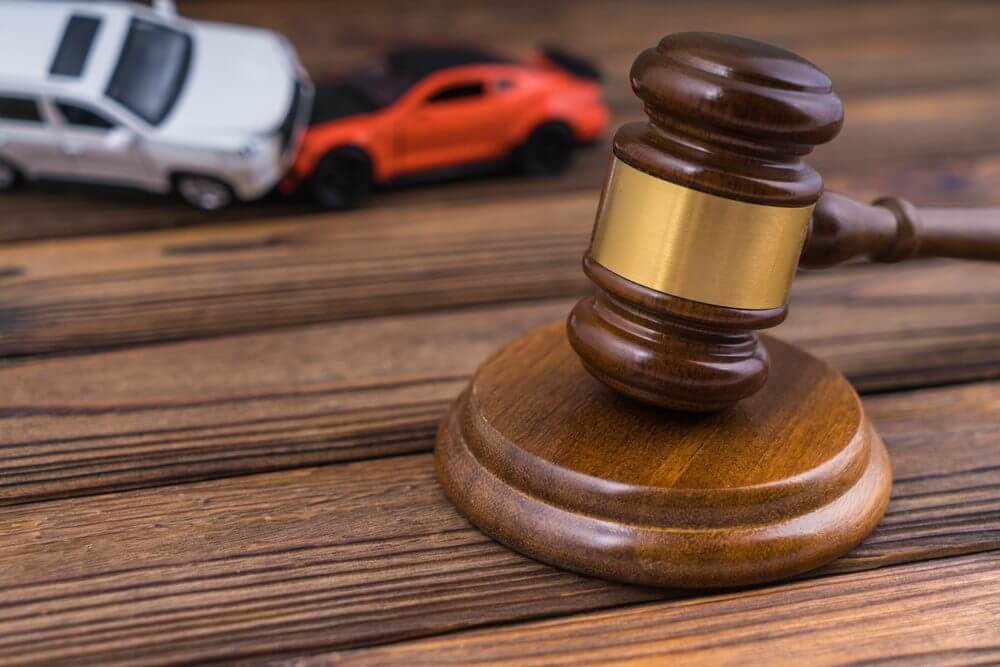 Wherever you live in St. Paul, chances are you need a car to move around the city. Being one of the Twin Cities suburbs with a lot of other popular destinations nearby, we can even say that a car is a necesity. Because of this, car accidents might happen sooner or later.
If you've been injured in a car accident in St. Paul, you should call our St. Paul car accident attorneys at Weston Law Office today for a free and confidential consultation. Call us at (612) 465-9049.
We have over a decade of experience in helping car acccident victims. We will assist you in any way we can and we always strive to get you the maximum compensation you are entitled to under the law.
We get many questions from potential clients. That's why below you will find some common questions that we receive regarding car accidents in St. Paul.
Why Choose Weston Law's Car Accident Attorneys?
We are one of the top rated car accident attorneys available in the city of St. Paul, Minnesota. We combine our many years of experience and our personal attention to get the best outcome for your case.
You can always contact us by phone or email if you need information. Our team of legal experts will help you every step of the way. Besides St. Paul, we also represent clients injured in car accidents in other locations in Minnesota.
Below you'll find more info on the statistics about the car accidents in St. Paul, Minnesota.
Saint Paul car accident statistics
Saint Paul is the state capital of Minnesota, Together with neighboring Minneapolis it forms the "Twin Cities". The city has a population of 311,527 residents. Because its location and the close distance to Minneapolis car accidents are very likely to happen.
According to this site, there are about 30 people involved in fatal car crashes a year, which is a high number/
What are some common causes of car accidents In St. Paul?
Modern vehicles are very advanced, and have built-in safety and security features. Despite this, car accidents still happen.
The leading causes of car accidents in St. Paul are:
DUI's (driving under the influence of alcohol and/or drugs)
Impeding the flow of traffic
Speeding (a very common reason)
Tailgating
Pedestrian right of way violations
Improper lane changing
Ignoring traffic signals and signs
Of course, there can be many different reasons. It's important to be aware of the above causes, so you can try to avoid these mistakes.
What Happens if I Think I Need Legal Help?
First of all, if you think you might need legal help, you probably do. Occasionally, people are indecisive about contacting our personal injury lawyer in St. Paul because they inaccurately think it will end up costing more money or make their situation more complicated. This couldn't be farther from the truth. If you've been injured due to a dog bite, car accident, trucking accident, slip and fall, or if there has been a wrongful death, you have a solid case for a settlement. You want an experienced lawyer on your side while you navigate the claims process. Weston Law Office provides a free consultation, and only gets paid on the contingency that you receive a settlement. It's a win-win for you.
The basic steps in filing a personal injury claim are to first get medical attention. This should be a no-brainer because you need to have documentation from an accredited doctor if you want to proceed with a personal injury claim.
Next, you need to have an expert guide you through the process because you will have to deal with insurance companies, and they are notoriously difficult to work with. It can't be stressed enough that a personal injury lawyer will be your best friend to get you the compensation you deserve. Remember–insurance companies have several lawyers on retainer, just waiting to go to bat. You don't. That's why it's crucial to have an experienced personal injury lawyer on your team.
From there, the lawyer will coach you through the process, deal with the insurance company's attorneys, and work to get you a settlement fast. If a settlement can't be reached, they're ready to face off for you in court.
Experts in other motor vehicle accidents
Besides car accidents, our Weston Law St. Paul office also handles other motor vehicle accidents. No matter whether you were injured in a car, trucking or motorcycle accident, we will always help clients obtain fair compensation for injuries from motor vehicle accidents. We will also sue drunk drivers and drivers who are texting behind the wheel.
Contact Us
Weston Law is your St. Paul Car Accident Lawyer. Our lawyers at Weston Law have represented many people injured in an auto accident in St. Paul, MN.
If you are the victim of a car crash in Roseville, Minnesota and your vehicle is damaged because of the other driver's fault, then the other driver's car insurance needs to pay for the repair or replacement of your vehicle.