The Hidden Coverage in Your Minnesota Car Insurance Policy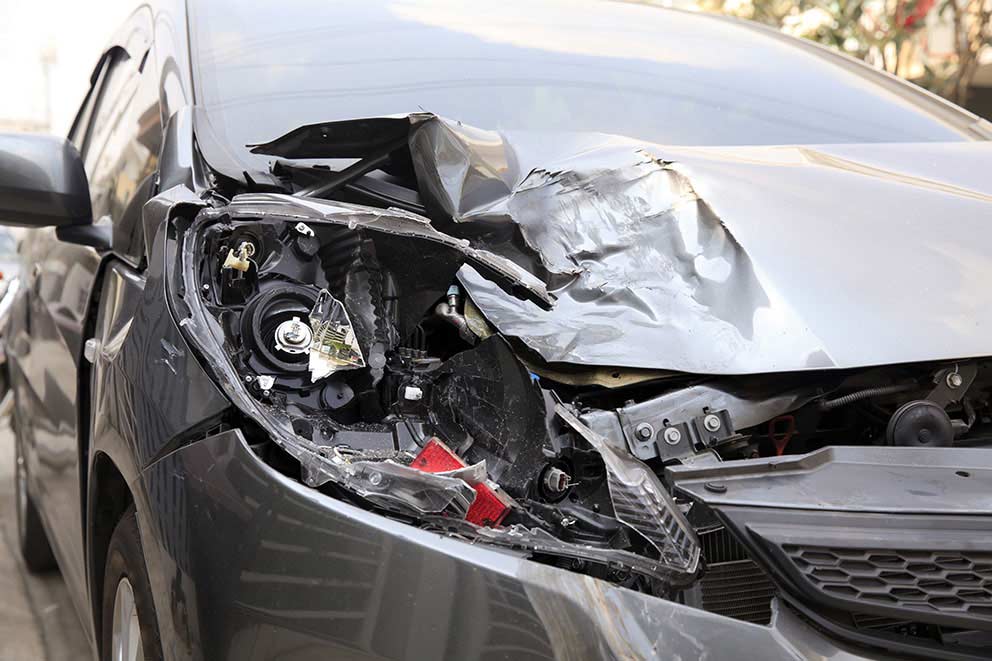 In an instant, a car accident can turn your life upside down. Beyond the initial jolt of the collision, you may experience injuries that not only require immediate medical attention, but ones that might also have a far-reaching impact in your life beyond the initial recovery phase.
In fact, for long lengths of time, car accident injuries can leave you unable to work or unable to perform common household tasks such as mowing the lawn, shoveling snow, cooking or even, cleaning.
Now, while most people are generally aware that there is some sort of coverage in their car insurance policy that covers at least some medical bills, wage loss or damage to their vehicles following an accident, it's much less widely known that in Minnesota, there are also monetary benefits available to help people stay on top of the basic living chores that don't go away during an injury recovery period.
The thing is, most insurance companies aren't that forthright with this information, and even though all Minnesota residents pay for the rights to the benefits, the reality is that most people never see them.
Here's what you need to know about how to get that extra financial help if you get injured in an auto accident.
An Overview of the No-Fault Insurance Law
In 1975, the state of Minnesota enacted its no-fault insurance law. At its core, the law requires insurance companies to compensate people who are injured in a car accident regardless of whether or not they caused the collision. Under the state mandate, the benefits that come from the no-fault insurance law come built-in to every Minnesota resident's car insurance policy, whether they buy the cheapest car insurance or the most expensive.
In most cases, there's a section in your car insurance policy called Personal Injury Protection (PIP), that functions as the no-fault insurance component of your coverage, though sometimes the section is called something different, such as Basic Economic Loss Benefits.
What Does No-Fault Insurance Cover?
Minnesota's no-fault insurance law primarily covers what you might expect — lost wages and medical costs.
Within the context of medical expenses, while it can help pay for hospital-related items such as exams, treatments and surgery, no-fault benefits can also be used for chiropractic treatment, massage therapy and transportation to and from care facilities.
Furthermore, the law outlines extensive provisions that can help people pay for someone to help them keep up with the house or yard work while they are injured, and it even includes financial help to cover funeral expenses in the calamitous event of a fatal car accident.
Note that in a case that includes a fatality, no-fault insurance coverage for costs related to a memorial can be taken in addition to judgments awarded in any wrongful death settlements. These are the kinds of gray areas that a lawyer can help you sort out.
What Does Taking No-Fault Benefits Look Like in Practice?
If you're injured in an auto accident, you are at minimum, eligible for up to $40,000 in no-fault insurance benefits. This is on top of whatever extra benefits you pay for in your insurance policy.
In a situation where someone takes the full $40,000 benefit, half of it goes toward paying medical expenses.
The other $20,000 can be used for what's considered as disability expenses. This is the part that covers wage loss, house work and yard work. Out of this pool of money, one can receive up to $500 per week to cover lost wages, as well as up to $200 per week to cover help around the house.
That means that if you were injured in a car accident, you can get up to $700 per month in living expenses for over two years because that's how long it would take for your payments to add up to $20,000. On top of that, you can get $20,000 more to pay for medical bills. 
How to Qualify for Money for Household Help
For many Minnesotans, housework can be more physically demanding than any form of employment, and debilitating pain after a car or motorcycle accident can leave people unable to properly care for their own household.
As part of Minnesota's no-fault insurance law, people shown to be the primary caretaker of their household are entitled up to $200 per week in the event they are unable to perform their household duties.
Primary homemaker services benefits merely require that you are able to prove that you are:
The primary person who handles the household chores, like cooking, cleaning, laundry or childcare and
Unable to perform these tasks because of your injuries. Typically, a doctor's note is plenty of proof of your inability to take care of your household responsibilities.
Furthermore, you can use the benefit money as you see fit; you are not required to use the money to hire anybody to help you around the house, meaning, if you enlist someone who doesn't require payment to help you get by, like a family member or neighbor, you are still entitled to receive and keep the weekly $200 benefit.
Whether you are the primary caretaker of your home or not, if you are unable to perform household chores and need to pay somebody to help you, insurance companies are still required to reimburse you up to $200 per week for the hired hands.
While hiring someone to rake your leaves might seem like a luxury in the wake of mounting medical expenses or wage loss, the fact is, once you can prove that you are unable to perform household tasks, usually via doctor's note, a simple expense report with accompanying receipts can help you keep up with accumulating snow or laundry.
These benefits, called replacement services benefits, are one of the most under-utilized compensation resources but they can be one of the most valuable considering how much work houses in Minnesota can be due to all the dramatic weather shifts.
What If the Accident Was Not My Fault?
Minnesota's no-fault law ensures that everyone will be covered, including the person at fault. But what if the accident was NOT your fault?
In this case, you can benefit from double the resources. Not only can you file a claim with the driver at fault's insurance, but you can also file a claim under your own insurance, giving you TWO resources for helping to ensure you have enough money to cover medical and disability expenses.
How Do You File a No-Fault Claim?
Just like you would call and file a claim with a car insurance company after an auto accident, you can call your insurance carrier to file a no-fault insurance claim. To submit a no-fault claim, you must complete an application for benefits. Your insurance may ask you to submit a medical examination as well.
In Minnesota, you have to file a no-fault claim within six months of the accident. And, because you must include proof of expenses related to the accident, be sure to save receipts, bills, and invoices related to the accident. Insurance companies want to receive these as they come in.
One thing you should know is that insurance companies fight no-fault insurance claims hard. If their no-fault claim is approved, insurance companies often underpay beneficiaries. Or, they may deny them altogether based on technicalities. That's where an attorney can help.
Retaining a lawyer helps you navigate through the convoluted world of insurance claims. They can help ensure that misleading paperwork gets filled out correctly and claims are followed up on in a timely manner. But most of all, attorneys help injured people can get the car insurance benefits they have dutifully paid for each month for years.
Claim the Benefits You're Entitled To
Car accident injury lawyers file and follow through with insurance claims on contingency and typically advance any upfront costs of the process themselves. This means you don't pay any money out of pocket to retain an attorney and if you don't collect any benefits, the lawyer doesn't get paid.
While you could try to file a claim yourself, insurance companies fight replacement and primary homemaker services benefits, and even if you do recover compensation, you're likely to be underpaid.
What's more, insurance companies typically make every step of the process intentionally difficult, so it's extremely valuable to take advantage of the fact that most lawyers offer a free consultation as soon after your car accident injury as possible. It gives you the best chance to recover the most benefits assured to you by Minnesota state law.
Are You Unable to Perform Household Chores After a Car Accident?
While it was largely meant to sufficiently cover medical expenses for each party of a car accident — even the one who was to blame for it — it also came with other related benefits attached that typically get overlooked in an insurance claim. As a whole, taking full advantage of all the benefits it covers can be a game-changer if you were injured in an auto accident.
Weston Law Office helps people in Minneapolis, St. Paul and the greater Twin Cities suburbs recover compensation that helps people keep up with household responsibilities after car accident injuries. Get the benefits to which you're entitled through your auto insurance and the Minnesota no-fault insurance law.
Contact us today about how we can help you get up to $400 weekly for such tasks like shoveling snow, doing laundry or raking leaves. Consultations are 100% free and we handle insurance claims on contingency, costing you nothing out of pocket. The only risk is not getting the care you need.
Sources:
https://dps.mn.gov/divisions/dvs/forms-documents/Documents/AutoInsuranceInfo.pdf