What Is Classified as a Wrongful Death Auto Accident Case?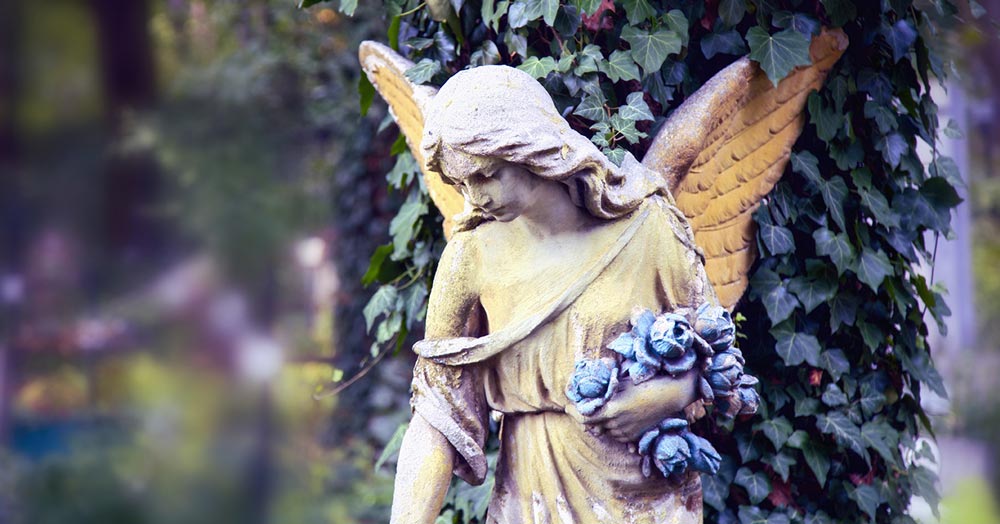 It's something many of us do day in and day out without a second thought, but getting behind the wheel can be dangerous — even deadly. Last year, over 4 million Americans required medical attention for serious injuries due to car crashes. And unfortunately, about 40,000 lives are lost each year to fatal auto accidents.
When someone is injured in a car accident, they file an auto injury insurance claim. This helps them receive adequate medical coverage to recover from injuries sustained in the accident. It can also help them financially should they experience an inability to work or care for their household.
But when someone's life is taken in a car accident, there are no injury insurance claims to file. Instead, the loved ones of the deceased are entitled to compensation through a wrongful death auto accident case.
You may be wondering, exactly what is classified as a wrongful death auto accident case?
Fortunately, this isn't something most of us have to experience in our lives. But for those with loved ones lost to car accidents, it can be incredibly important to understand. Keep reading to learn more about what is classified as a wrongful death auto accident case, and the common causes behind these fatal accidents.
How Safe Are the Roads?
While many of us rely on the roads to get around in our daily lives, the unfortunate reality is that driving is dangerous. Statistically speaking, you have a 1 in 114 chance of dying in a car crash.
Fatal car crashes are more common than we'd like to think. In fact, you're much more likely to die in a motor vehicle crash than…
By taking a fall.
By a firearm.
By drowning.
By fire or smoke inhalation.
By choking.
By flying.
And more.
Fatal car crashes are the fifth most common cause of death, after common medical conditions like heart disease, cancer, and respiratory diseases, as well as other factors like self harm and accidental poisoning.
Now that you understand how common deadly car accidents are, let's take a closer look at why they happen and some of the troubling causes behind them.
Common Causes of Car Crashes
Accidents happen every day. That's why drivers are required to have car insurance.
There are a number of ways car accidents can happen. They can be purely accidental. They can be the cause of a medical emergency. They can be the cause of a malfunction of a vehicle. They can be the result of poor driving conditions in inclement weather. In some cases, car accidents can even be intentional.
Some of the top causes of car accidents include:
Distracted driving — including phone calls, texting, eating, and applying makeup.
Driving under the influence — including alcohol, prescription drugs, and other illegal substances.
Speeding and reckless driving — including changing lanes too quickly, tailgating, and driving aggressively.
Driving in the rain or at night.
Running red lights.
Animals in the road.
And more.
And unfortunately, car crashes can result in serious injury or even death — which is where a wrongful death case comes in.
What Is a Wrongful Death Case?
A wrongful death is when an individual passes away from a wrongful act or negligence. Some common wrongful deaths occur from:
Medical malpractices.
Airplane crashes.
Deaths in a workplace.
And, of course, car crashes.
All too often, a car crash can end in serious injuries — or even death. When a person passes away due to a car crash, usually one driver is responsible for the other driver's fatal crash. Sometimes the crash is neither driver's fault, though this doesn't occur very often. One driver could be found at fault due to driving under the influence, speeding, or even just not paying close enough attention.
Following the loss of a loved one, a wrongful death claim can be filed by the spouse, children, or other family members of the individual who passed away from a car crash. In most cases, a wrongful death case is a civil case. Civil cases differ from criminal cases, where a state prosecutor pursues a conviction which usually results in prison time or probation. In civil cases, individuals go to court to settle disputes, which include death or injury from negligence, such as an auto accident.
Wrongful death cases can sometimes also be criminal cases. If the state pursues a criminal wrongful death case, the surviving family members of the deceased can still move forward with a wrongful death civil case.
Wrongful death cases differ from state to state. Every state has their own wrongful death statute. For example, in Minnesota, a wrongful death is "caused by the wrongful act or omission of any person or corporation." This includes actions that a person neglected to do.
Some examples of wrongful death cases include a family seeking justice for a loved one lost to a drunk driver, or a loved one who lost their life in a crash where a distracted driver was on their phone behind the wheel.
Why File a Wrongful Death Case?
Accidents come out of nowhere — and when a loved one's life is lost due to another driver's actions, it can be an incredibly jarring and unanticipated event for the family. As they grieve the loss of their loved one, surviving family members must face a multitude of difficulties that ripple out from the accident. These include unexpected bills and grief and suffering.
For those looking for options after the tragic loss of a loved one on the roads, a wrongful death lawsuit can provide the support and resources they need. In the wake of losing a loved one suddenly, families can be faced with many unexpected expenses, including medical bills, funeral costs, and lost wages — not to mention the emotional turmoil and suffering a sudden fatal accident can evoke. That's where a wrongful death case can help.
A wrongful death case seeks compensation to help the family of the auto accident victim with:
Funeral and burial expenses following the death of a loved one.
Medical bills incurred from the treatment and hospitalization of the victim prior to death.
The sudden loss of an income and possibly benefits for surviving family members.
The sudden loss of services or assistance at home.
Grief and anguish of the victim's loved ones.
Don't Wait on Wrongful Death Cases
Like other types of lawsuits, wrongful death cases have a statute of limitations. This means that you can't wait if you want to pursue legal action after losing a loved one in an auto accident. In Minnesota, wrongful death cases must be pursued within three years of the death of a loved one. Waiting longer than three years is risky — the courts may refuse to hear the case. And then the surviving family members cannot get the compensation to which they are entitled.
Sometimes families don't like the idea of taking another person to court after an auto accident. They don't want to pursue legal action based off of the accidental nature of the crash. That is understandable.
However, without pursuing a wrongful death lawsuit, families are forced to pay mounting medical and funeral expenses on their own — which in many cases they are not prepared for. A wrongful death case can help families access financial resources needed to pay these large bills, and make ends meet in households with a lost income.
When taking a wrongful death case to court, the guilt of the defendant must be proven by the plaintiff. They must show that the defendant's actions behind the wheel, or lack of actions, directly caused the crash which resulted in the death of their loved one. They must also show that the loss of their loved one resulted in expenses and other losses in their lives, such as a loss of care, companionship, and more.
These losses can be tricky to quantify. And proving the negligence of the other driver is also difficult. Fortunately, grieving families do not have to go it alone. Our Bloomington personal injury lawyers handle many wrongful death cases each year, and they know what it takes to get you your rightful compensation.
Now What?
Thanks to risk mitigation and safety initiatives, in addition to improved technologies in vehicles, like automatic emergency braking, backup and side mirror cameras, lane departure warnings, and more, accident fatalities have dropped over the past few years.
While these statistics may look promising, we still have a long way to go to make our vehicles and roads safer. In the meantime, identifying the common causes of accidents — both minor and fatal — can help prevent more injuries and deaths.
If you find yourself in the unfortunate event of losing a loved one in an auto accident, you don't have to go it alone. You're entitled to compensation for your loss, and this includes medical expenses for your deceased family member, funeral and burial expenses, and even lost wages or benefits for the surviving family.
Weston Law Office helps people in Minneapolis, St. Paul and the greater Twin Cities suburbs get the compensation they need following a tragic and fatal auto accident. Contact us today about how we can help you pursue a wrongful death case. Consultations are 100% free —  the only risk is not getting the compensation to which you're entitled.
Sources
https://www.nsc.org/road-safety/safety-topics/fatality-estimates
https://injuryfacts.nsc.org/motor-vehicle/overview/preliminary-estimates/
https://www.nsc.org/work-safety/tools-resources/injury-facts/chart
https://www.huffpost.com/entry/top-15-causes-of-car-accidents_b_11722196
https://www.revisor.mn.gov/statutes/cite/573.02