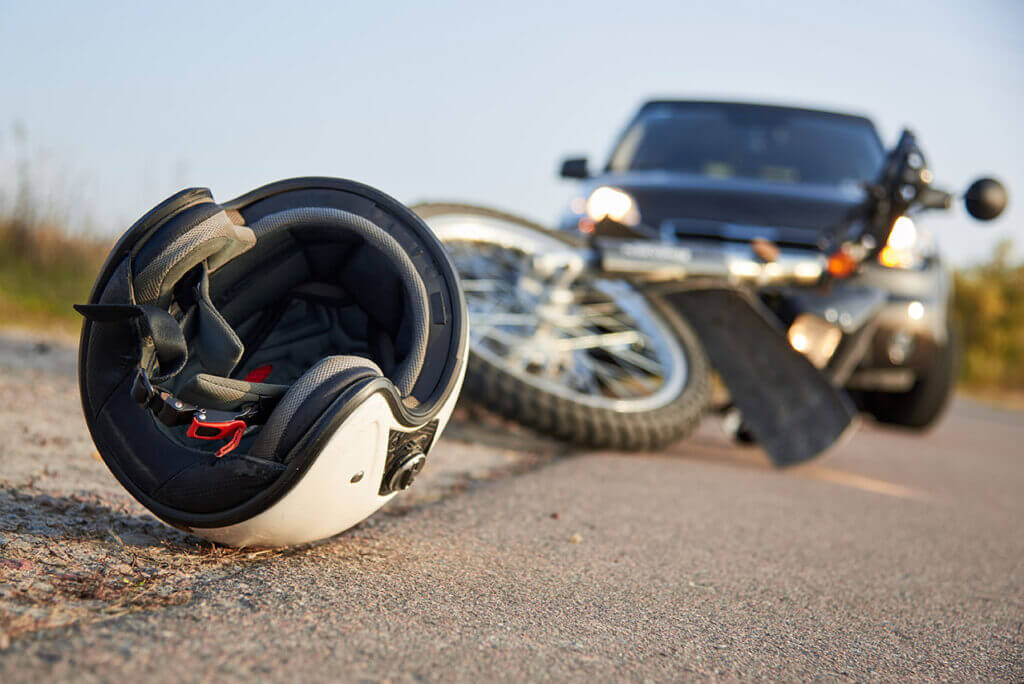 Looking for a motorcycle accident lawyer in Minneapolis who can help you with your personal injury case? Look no further than Weston Law.
At Weston Law, we understand that being involved in a motorcycle accident can be a traumatic experience, and the injuries sustained in such an accident can be life-altering. That's why we're committed to helping our clients get the compensation they deserve for their injuries and other damages.
Our team of experienced attorneys has a track record of success in handling personal injury cases, including those involving motorcycle accidents. We know how to investigate these cases and gather the evidence needed to build a strong case on your behalf.
We also understand that every case is unique, which is why we take the time to get to know our clients and their individual circumstances. We'll work closely with you to understand your needs and goals, and we'll use that information to develop a personalized legal strategy tailored to your case.
Why Choose Weston Law Office?
Weston Law Office is a law firm that specializes in personal injury cases, including motorcycle accidents. We have many years of experience handling cases involving injuries and property damage resulting from motorcycle accidents.
When choosing a motorcycle accident lawyer, it's important to look for a lawyer who has experience in handling motorcycle accident cases, knowledge of motorcycle laws and regulations, and a successful track record of securing compensation for their clients. That's why Weston Law Office is the right chice for you!
Our professional motor accident lawyers in Minneapolis are responsive and communicative, so you can stay informed about the progress of your case and have your questions answered promptly.
Contact our Motorcycle Accident Lawyers in Minneapolis
If you've been injured in a motorcycle accident in Minneapolis, don't wait to seek legal help. Contact Weston Law today to schedule a free consultation with one of our experienced motorcycle accident lawyers. We'll help you understand your rights and options, and we'll work tirelessly to help you get the compensation you deserve.
We also provide similar services in Bloomington, Roseville, Eagan and Richfield. If you are living in these nearby areas, you can contact Weston Law Office too. We specialize in these services all across Minnesota. Alternatively you can call us at 612-465-9049.
Below you'll also find some FAQ about motorcycle accidents. We want to provide you as much information as possible.
Frequently Asked Questions
Looking for answers to common questions about motorcycle accidents in Minneapolis, MN? Here's what you need to know:
What are some typical causes of motorcycle accidents?
In Minnesota, motorcycle accidents are commonly caused by drivers who disobey traffic laws, distracted drivers, and drivers who fail to pay attention to their surroundings. These are examples of driver negligence, and they can lead to personal injury lawsuits.
What should I do after being involved in a motorcycle accident?
The first step is to call for emergency services so that all injured parties can receive necessary medical attention. It's also important to report the accident to the police so that an accident report can be filed. After seeking medical attention, it's crucial to consult with a professional personal injury attorney to determine whether a personal injury case is appropriate.
Do I need to wear a helmet while riding a motorcycle in Minnesota?
Minnesota law mandates that all motorcycle operators and riders under the age of 18 must wear a helmet. Additionally, all operators driving a motorcycle under a learner's permit, regardless of age, must wear a helmet. For more information on this topic, please check this blog article.
Why should I call a lawyer?
Insurance companies may not always have your best interests in mind, and they may try to minimize the amount they pay out for claims. At Weston Law Minneapolis, our experienced personal injury lawyers will fight for your rights and help you get the compensation you deserve.